Month:November 2018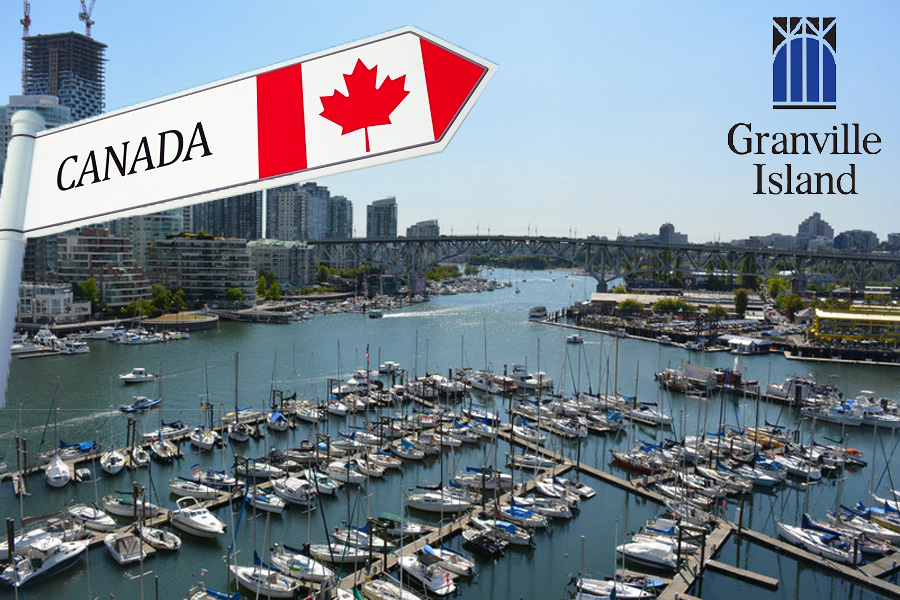 If you are planning to travel to Vancouver but have limited time, then you don't have to worry. You can experience Vancouver in just a few days without any worries. With the help of Canada eTA, you can now get your Canada Visa by the click of your fingers. With that in mind, I will now give you the places you can visit in Vancouver to spend your five days.
Day 1: Downtown and Granville Island
Starting your itinerary with the first glance of the city and orient yourself with the sceneries from the observation deck at the Vancouver Lookout located downtown. Just a tip, you can save your ticket to return later, and you can get a glance of the nighttime views.
Once done, you can catch bus 50 on Granville Street to Granville Island. Check out the Granville Island Public Market and browse the stalls. You can also stop for a morning snack in the market before checking out the galleries and shops in the Net Loft at Railspur Alley and the rest of the island. Please don't forget to visit the Eagle Spirit Gallery and admire their museum-quality aboriginal art.
For lunch, you can always return to the public market, or if you want to sit down for a more relaxed meal, highlighting Canadian dish, you can try Edible Canada Bistro. Start your afternoon on an active note by renting a kayak or a stand-up paddleboard at Ecomarine Paddlesports Centre. After an hour of paddling, you can refresh yourself with sake sampling at Artisan Sake Maker or a craft cocktail at Liberty Distilling before going back downtown.
If you are not that tired yet, you can stroll along the Seawall in Stanley Park to admire the totem poles at Brockton Point and Siwash Rock. You can rest at English Bay Beach, one of the best spots in Vancouver to watch the sunset over the ocean, an excellent way to end your day.
Day 2: UBC, Gastown, and Chinatown
From Granville Street, take Bus 4 or 14 west to the University of British Columbia and the Museum of Anthropology, which houses the collections of First Nations Art, including an impressive gallery of totem-poles. After the museum, you can take a walk and enjoy the serenity at Nitobe Japanese Garden nearby.
Once finished at the campus, you can take Bus 4 back toward Kitsilano for lunch on West 4th Avenue and enjoy Thai food at Maenam or French bistro Au Comptoir. Take Bus 4 or 7 and head to Gastown. Walk along Water Street and watch the Gastown Steam Clock toot its whistle.
Continue into Chinatown for a late afternoon tour of the Dr. Sun Yet-Sen Classical Chinese Garden, the only authentic Ming Dynasty outside of China. Spend dinner at Chinatown and try the unusual combination of Japanese and Italian elements at Kissa Tanto or dine at the modern Canadian plates at Juniper Kitchen and Bar.
Day 3: The North Shore
This time, you will be exploring the …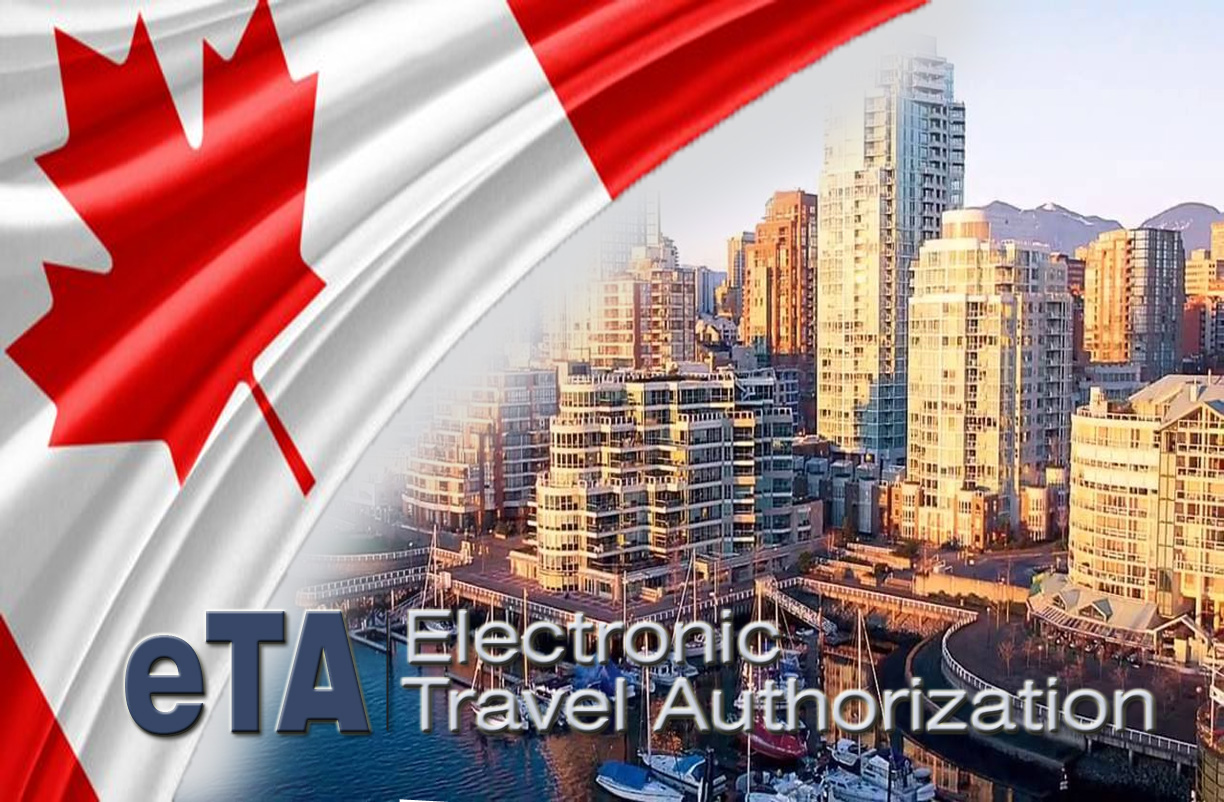 Getting a travel authorization for Canada is now easy thanks to ETA Canada. Now you can visit the country's famous spots, and while you're on it, you might as well try Vancouver's best pizzas. Here are the top pizzerias that can help you with your cravings while enjoying your travel in Canada.
How to Apply for Canada eTA
Before we head out to the best pizzas in Vancouver, let us take a look on how to apply for a travel authorization. With eTA, applying is now a breeze. The process is simple, and it'll only take a few minutes to complete. You will receive an email regarding your application within minutes or several days.
If you are planning to fly to Canada, it is best that you obtain the eTA before booking a flight. Remember that you will need your passport, credit or debit card and an email address to complete the form. There are also some questions that you'll need to answer.
Now that we have a few information on applying for the eTA let us now head to the best part. I have listed some of the best pizzerias in Vancouver that you can try and taste for yourself.
Via Tevere
The restaurant embraces the method of Neopolitan pizza-making. Via Tevere's selection of perfectly charred pizza which boasts a wonderfully tender center and a crisp crust. It features vibrant meats and quality vegetables, aside from that they also Quattro Formaggi (four cheese) and Prosciutto e Funghi (prosciutto and mushrooms).
Via Tevere offers a vera pizza experience on a regular basis, you can also stop by their food truck and grab a bite.
Nicli Antica Pizzeria
The Nicli Antica Pizzeria was the first certified Verace Napoletana pizza served in Vancouver. The place has a modern vibe. What's so good with this pizzeria is the authenticity of their pies that they arrive at your table uncut, so it will not compromise the soft center and toppings.
Nicli's pizzas are handmade and baked in a wood-fired oven, presented with a perfectly charred crust and topped with the freshest and high-grade local ingredients.
Uncle Fatih's Pizza
If you are looking for a classic pizza with a Turkish twist, then Uncle Fatih's pizza is the best choice for you. Uncle Fatih's Pizza is going strong now for over a decade and offers their customers an option to customize their pizza if they can't decide which flavors to choose. Aside from that, the staff at Uncle Fatih's are friendly and accommodating.
Pizzeria Farina
If you are looking for a cozy pizza joint on Main Street, then you can visit Pizzeria Farina. The place offers some great pizzas from 5 PM until all the dough runs out, which happens every time. You can enjoy their thin bases, delicious toppings, and chewy yet crispy crust in a casual, neighborhood-style setting. Pizzeria Farina is perfect for a quick sit down meal best enjoyed with their pizza.
Bella Gelateria
Though best known for their award-winning gelato, Bella …
Seychelles the magic of a tropical paradise of stunningly beautiful beaches, crystal clear water, tropical vegetation and exotic animals, located in the Indian Ocean, near to Madagascar island . The total number of islands is 115, with only 33 of them inhabited. Seychelles have a sunny and warm subequatorial climate. Temperatures are high throughout the year, most often between 28 and 31 ° C. Nights are more pleasant – about 24-25 ° C no matter the season. In terms of climate, Seychelles many times outnumber most of the tropical islands in the world because they fall outside of the hurricane range.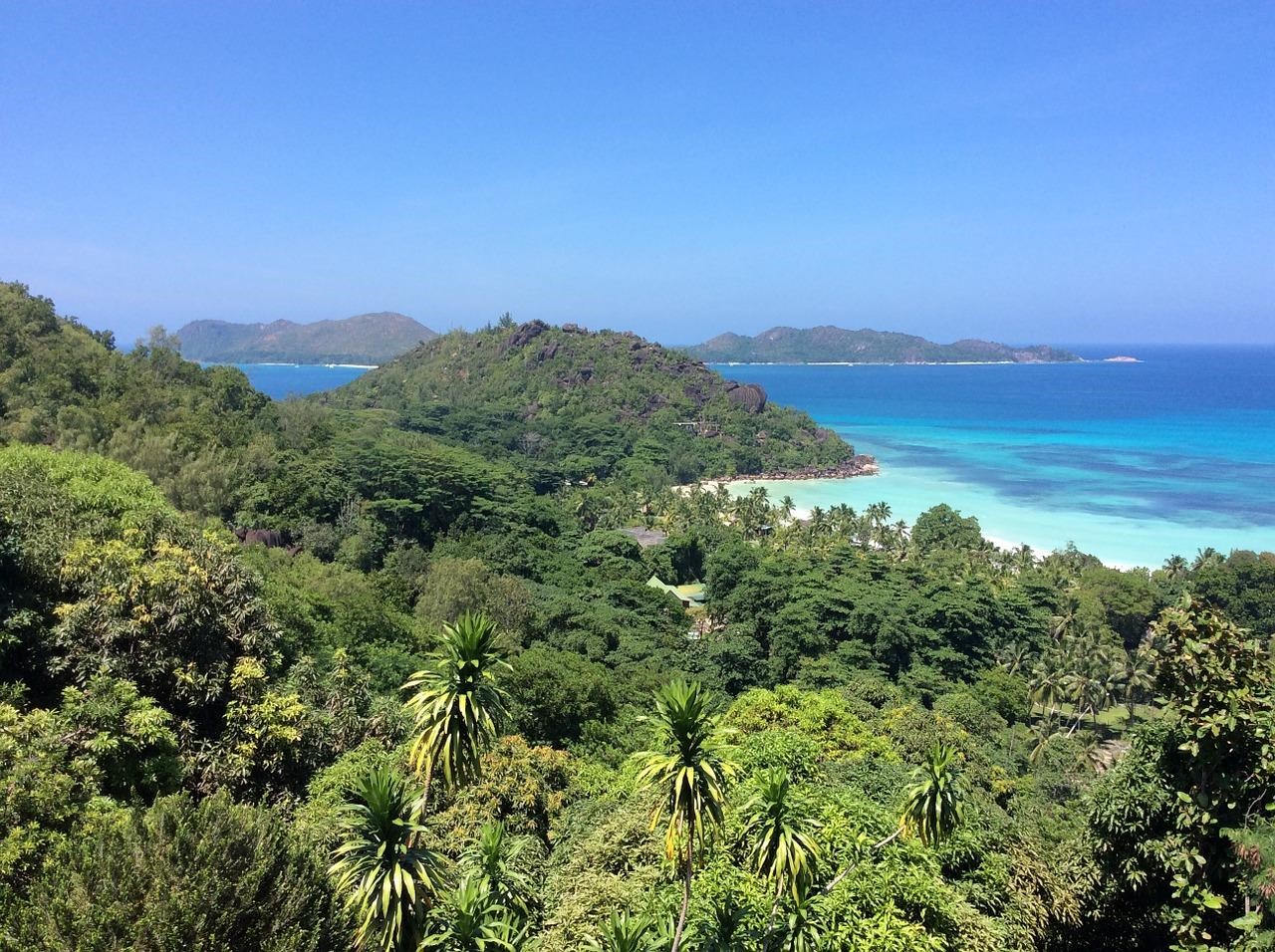 The islands are covered with thick rain forests, a huge variety of flowers, tropical trees, shrubs and palm trees. Nature is full of bizarre creatures, animals, insects and birds. Seychelles have stunningly beautiful beaches. Around them – coconut palm groves, and under the water surface – a unique variety of colorful coral, fish and other marine inhabitants. Or in other words – a real delight for all who like to dive. The highest peak of the archipelago is called Morne. It rises less than 1,000 meters above sea level and is located on the island of Mahe.
Mahe Island is the largest island of Seychelles. It is part of the so-called "Inland Islands," along with the other larger inhabited islands of Praslin, Silhouette and La Dig. Named on the island of Mahe, the capital of the Seychelles, Victoria. The population is about 25,000 people. Interesting places to visit the city are not much, but they are quite curious: the Clock Tower, which is a small model of London's Little Ben, the court building, the Botanical Garden and the National Museum of History, the Museum of Natural History and above all the market. Here you will find a wide variety of local delicacies, vegetables, fish, exotic fruits and spices. Maybe you love the cocktails with rum, because here is the famous distillery for rum Takamaka, only 5-6 km from the airport.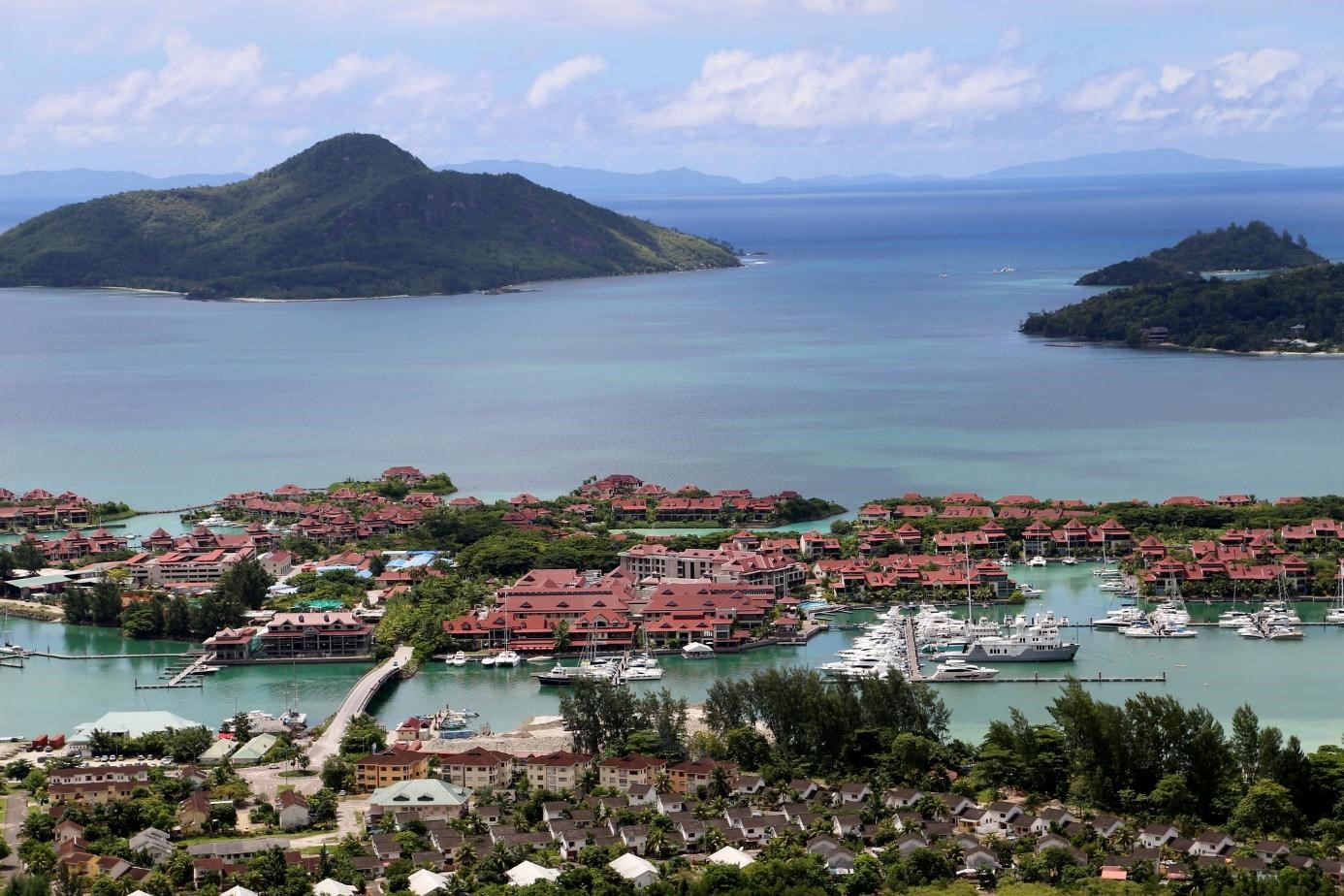 You can also join an organized tour. The place has been a mansion for spice production for nearly 300 years, while the owners do not decide to give it to the state. After decades of poor management, a few years ago he bought a company that started producing rum here. Once you've met Mahe Island and its fascinating capital, we can visit the second largest island of the Seychelles archipelago, Praslin. To do so, we head to the port of Victoria, where we will take the ferry. There we are at 10:00 in the morning. To get to the island we need about an hour. On the island there are several luxury hotels and resorts and of course, incredibly beautiful beaches such as Anse Lazio and Anse Georgette.
Here is also the Vallée de Mai Reserve, part of UNESCO, which is believed to be a prototype of the biblical "Garden of Eden". He is known for the unique palm Coco de mer and the vanilla orchid. In the rainforests …